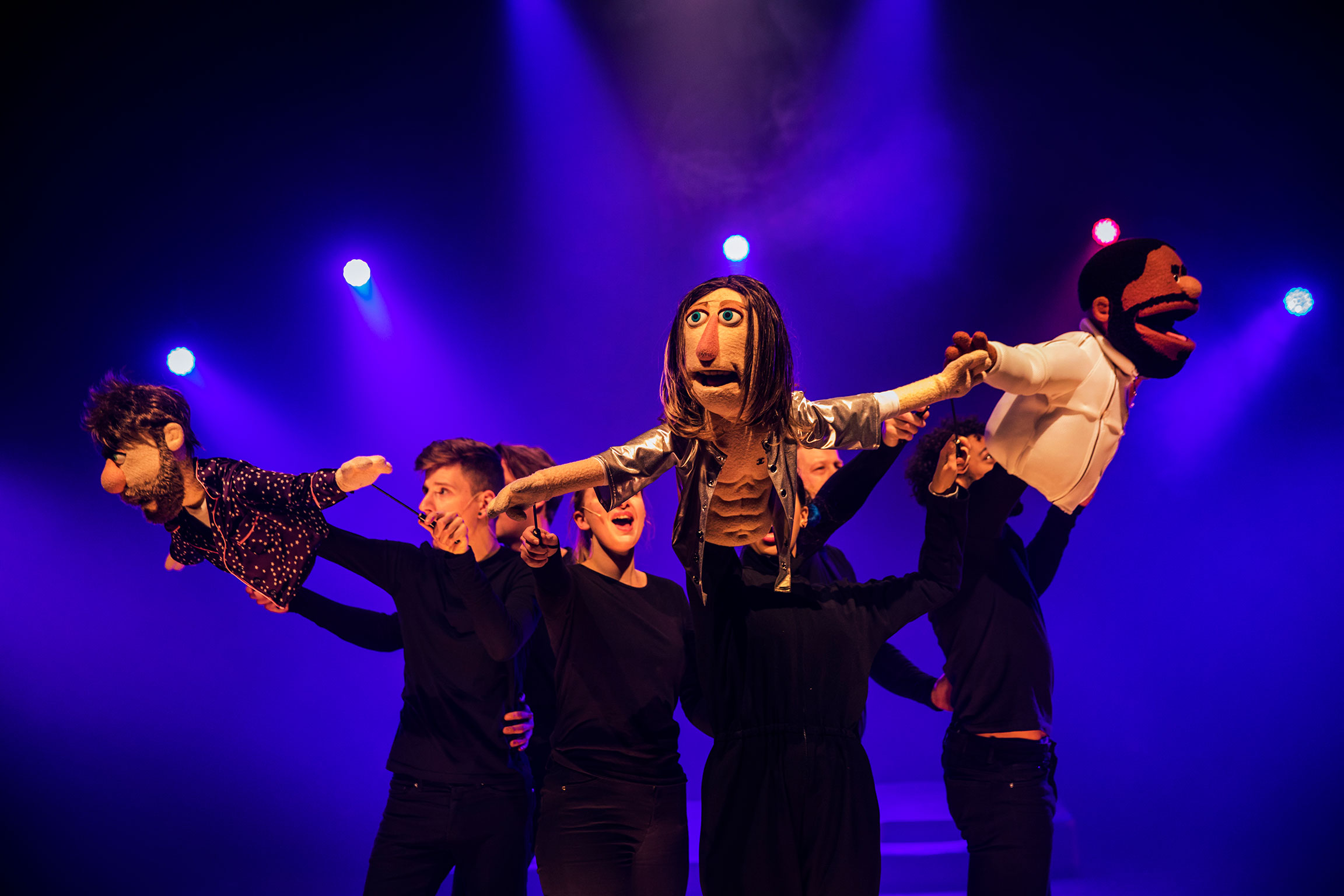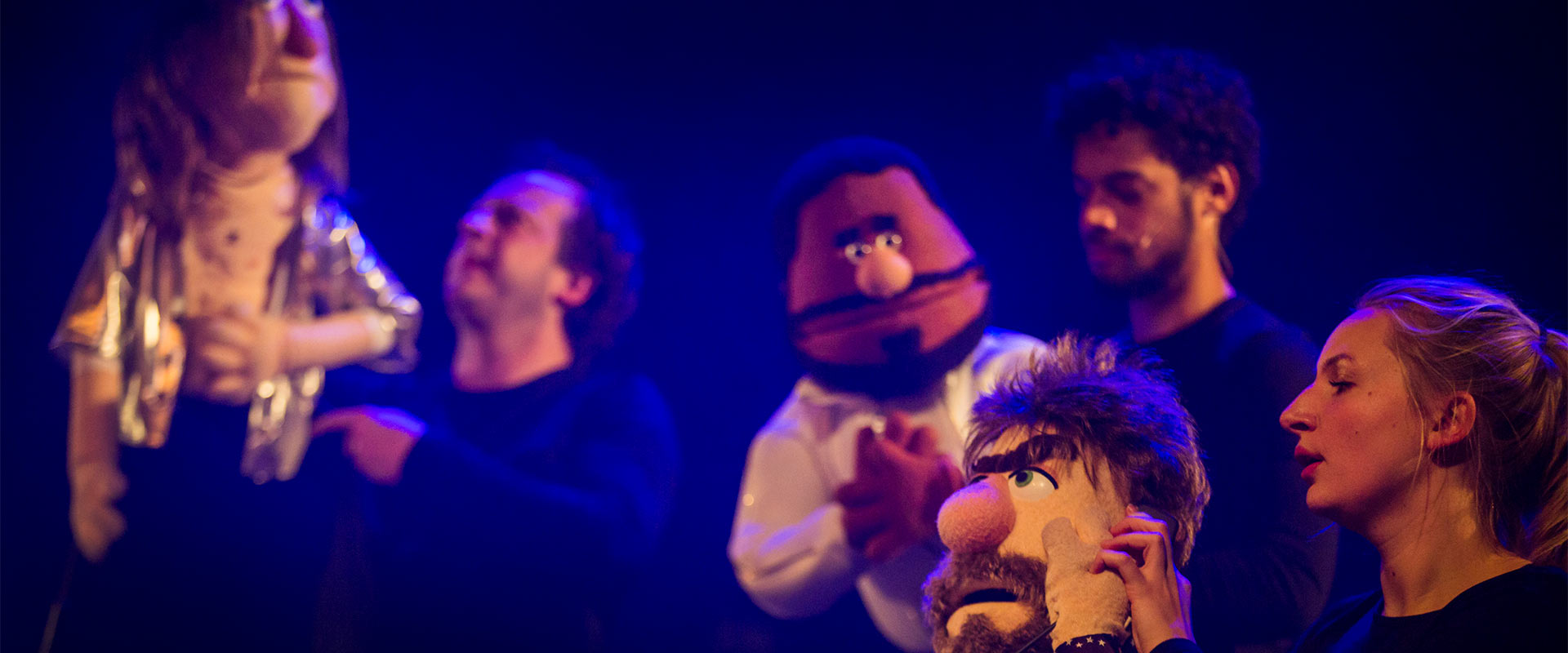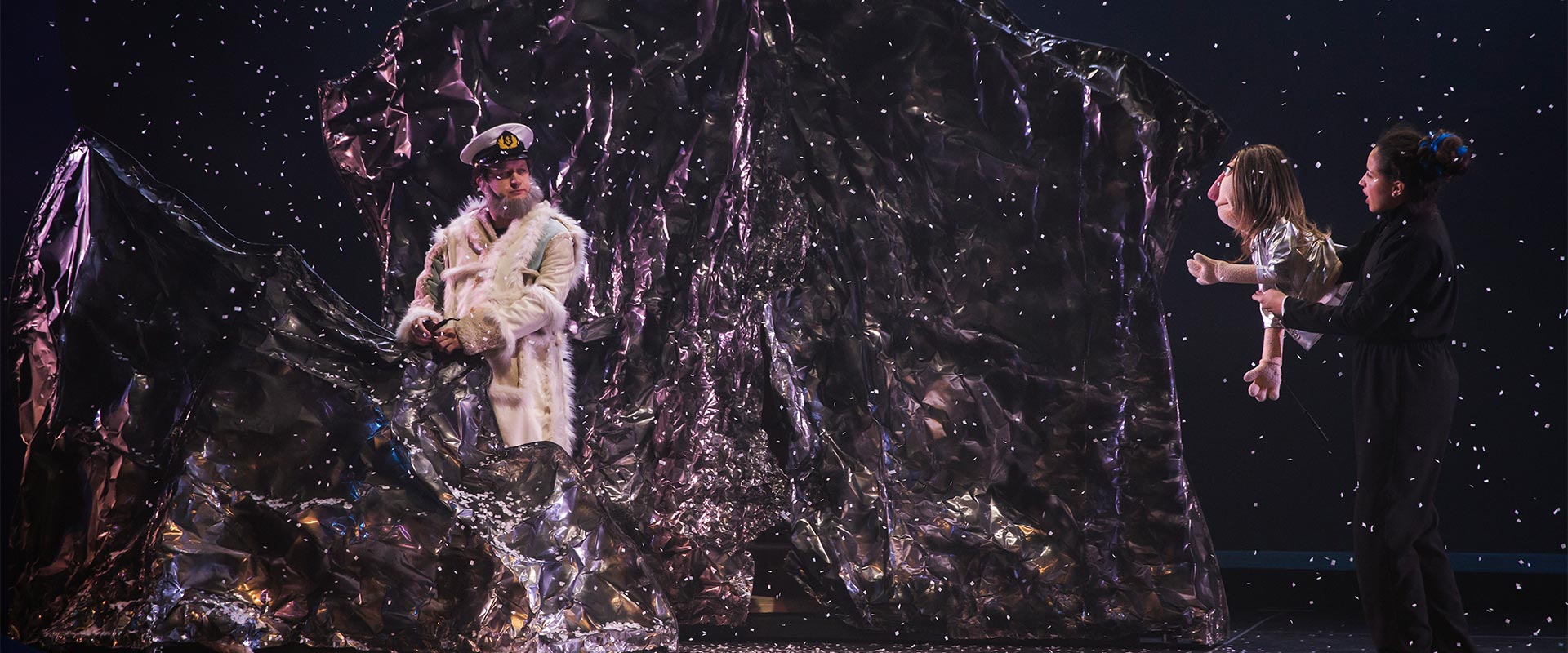 Forget everything you think you know about musicals. And definitely forget everything you have ever heard about theatre because this is going to be an insane theatre trip with De Jeug van Tegenwoordig (The Youth of Today). Watskeburt?! – The Musical is an anarchistic hiphop fairy tale for adults. Throw Monty Python, The Muppets, South Park and The Wizard of Oz in the blender and mix in the unruly, hilarious, and super catchy hits from De Jeugd. Numbers like Sterrenstof, Get Spanish, Manon and of course, Watskeburt?!, the one which put these Amsterdammers on the map with a big bang 10 years ago.
Humour and music from De Jeugd van Tegenwoordig
Vjèze Fur, Willie Wartaal, and Faberyayo are puppets. Together with Manon, they go in search of their friend Bas Bron. The musical brain behind the rap group has been kidnapped by AuSchurk and his cunning accomplices. During their quest they cross paths with a bizarre procession of characters from Uncle Denneboom – a dope-smoking pine tree which thinks that it's a palm tree – to Sexy Beasts and a Penguin. Get ready for a roller coaster ride through the heads of De Jeugd van Tegenwoordig, in their own language, accompanied by their music and their inimitable humour.
Sold out theaters
pANdADDY was responsible for the concept, the creative production on behalf of De Jeugd van Tegenwoordig and was commissioned to act as creative co-producer for Bos Theater Productions. More than 75,000 visitors saw the show in theatres around the Netherlands. In addition, 25,000 fans visited the "Deleted Scenes" at the Parade, Oerol and Paaspop festivals. The musical was nominated for the Musical Awards and was overwhelmed by glittering reviews.
****
'TOTALLY BONKERS
MUSICAL OF THE YEAR'
NRC
****
'BRILLIANT SHOW'
De Telegraaf
****
'TOP TIP FOR THE COMING HALF YEAR'
Metro