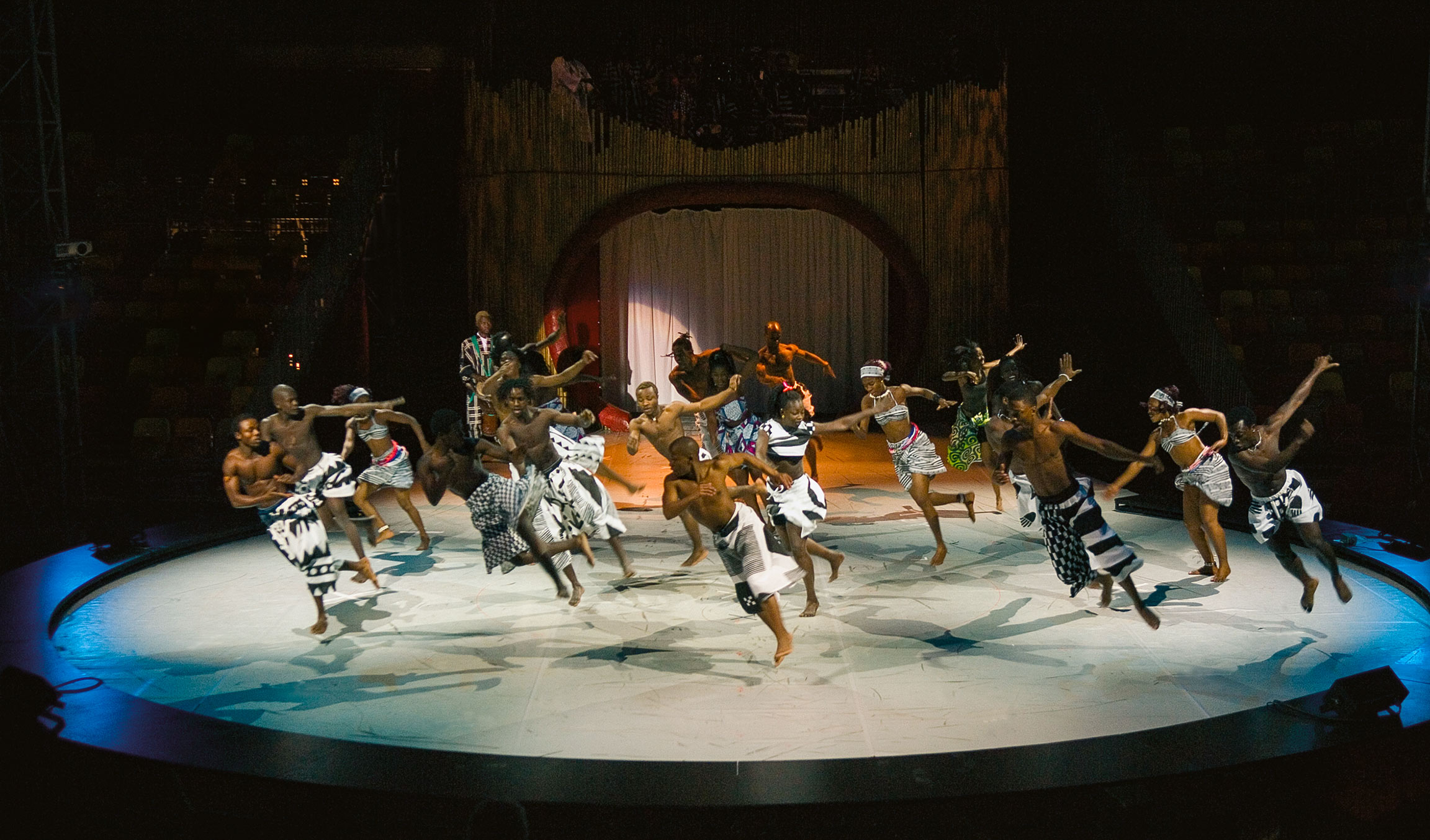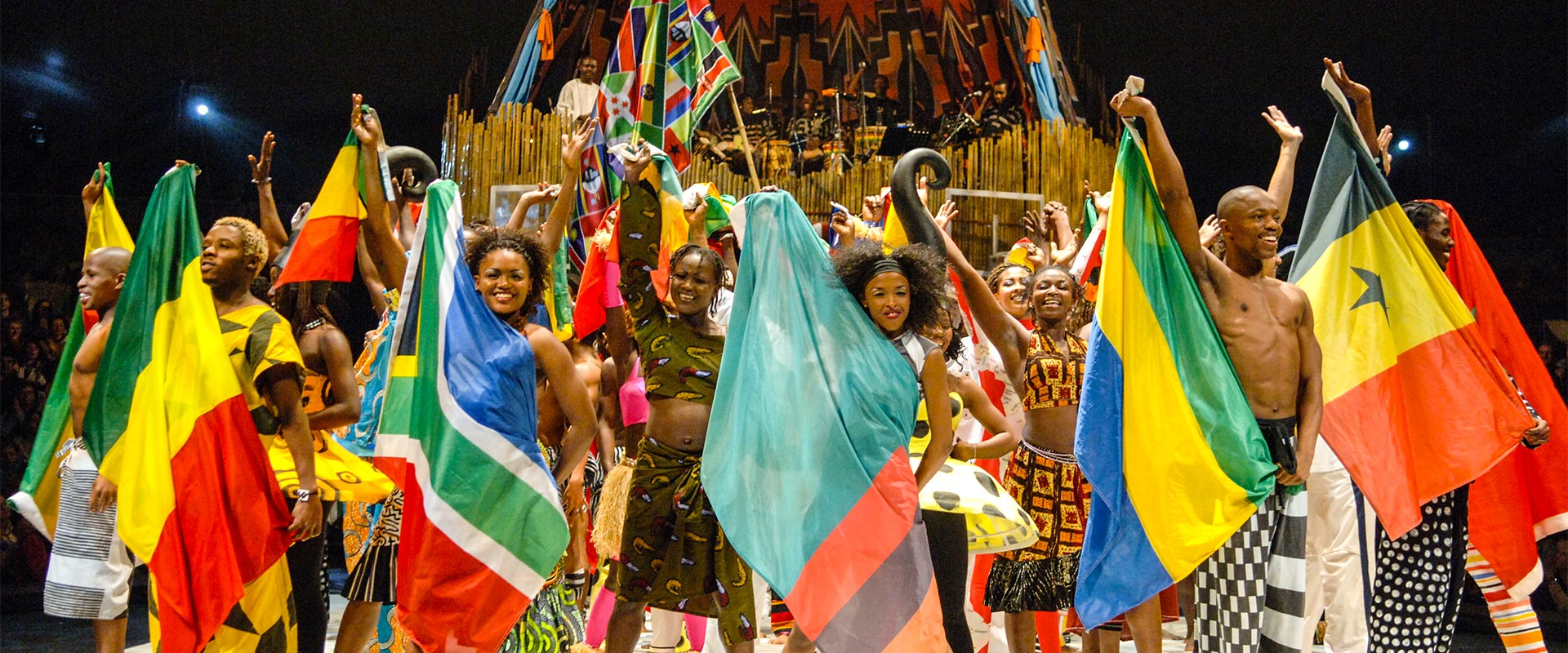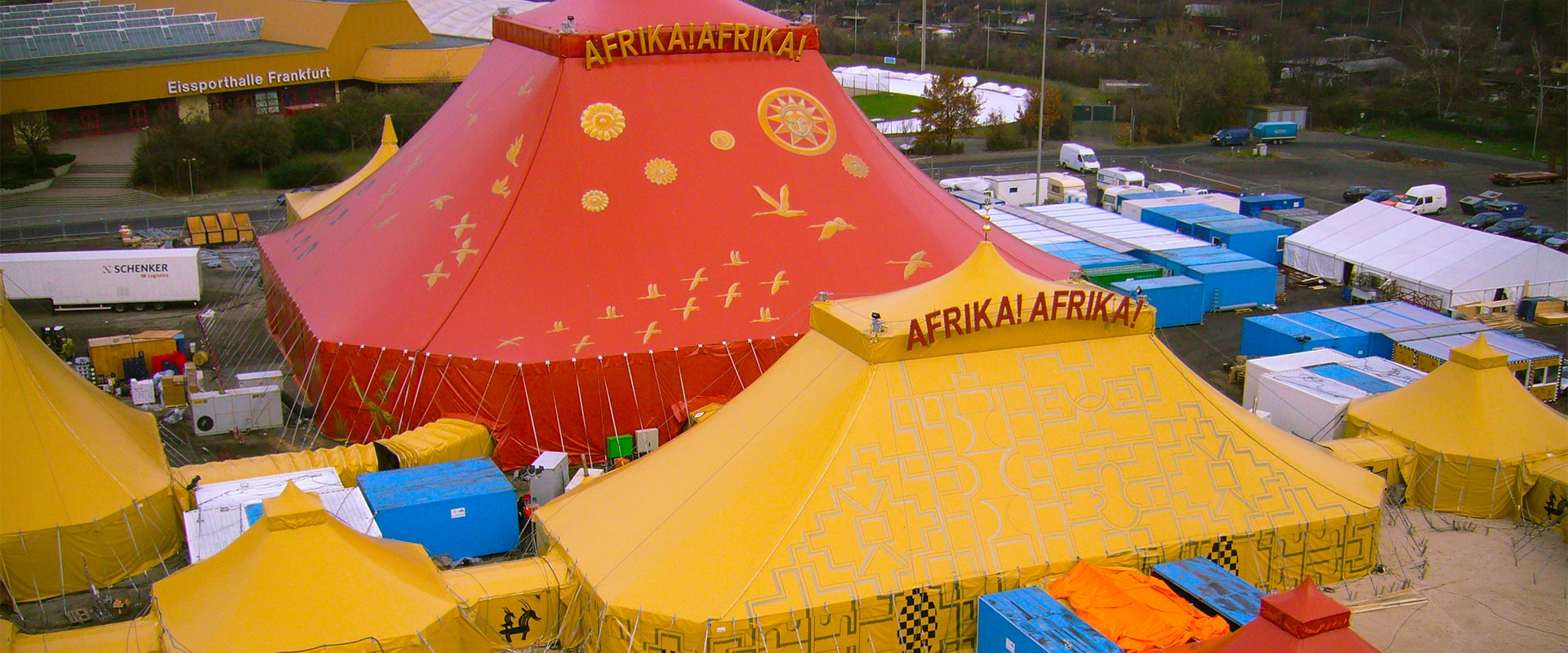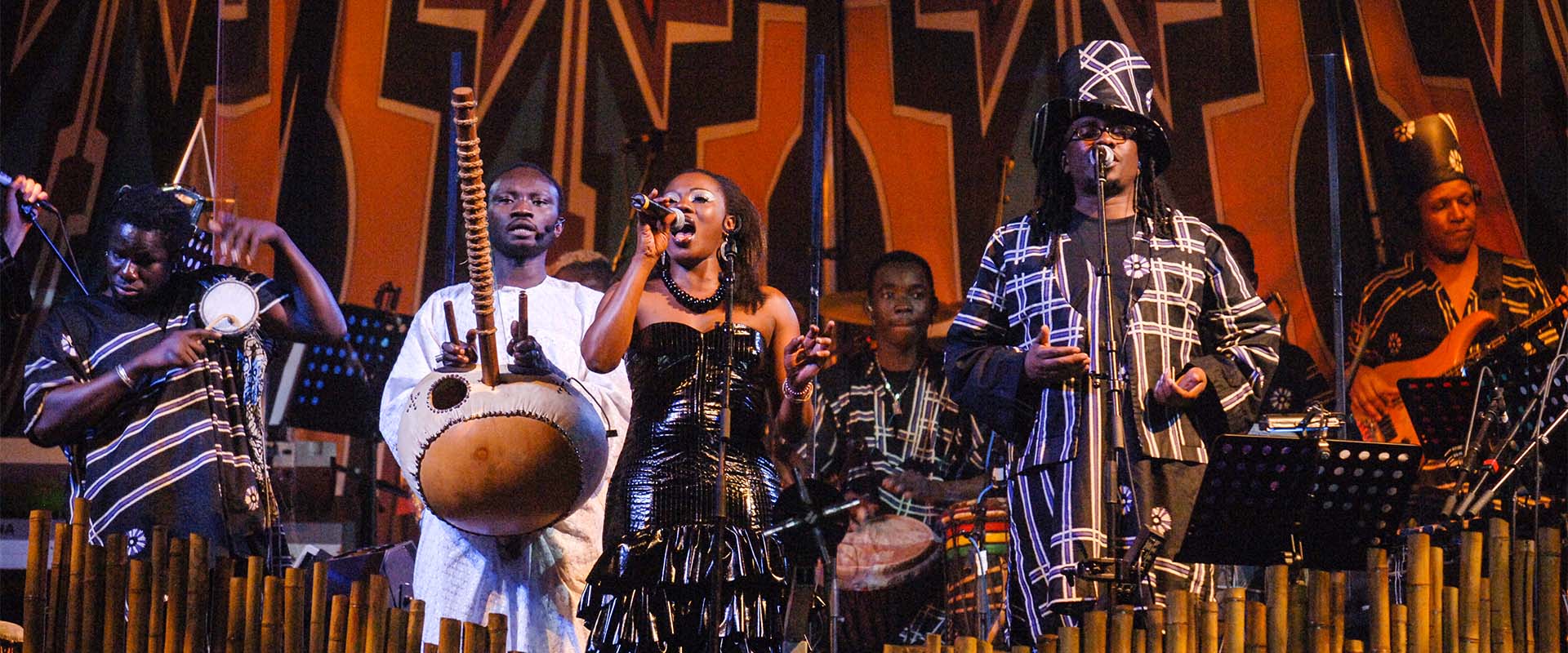 Africa! Africa! is a unique show which brings the power of Africa alive. Circus acts from all countries on the continent were brought together by the Austrian artist André Heller. The show, which originated in Germany, was put on in a spectacular African circus tent, located at the Johan Cruijff ArenA for three months. More than 250,000 tickets were sold. This made it one of the most successful shows in 2007. pANdADDY was responsible for production, sponsorship, and media.
Colourful Africa
Savannes. Rhythmic music. Intense colours … That is the exuberant world of Africa. Inspired by the surprising nature and culture, the Austrian dream artist André Heller invented and developed Africa! Africa! A successful African circus show involving circus performers from all across the entire African continent.
More than four million visitors!
More than 100 artists exhibited their spectacular art in the African circus tent that was specially made for the show. The show, originally developed in Germany, attracted more than four million visitors throughout Europe.
pANdADDY produced Africa! Africa! in the Netherlands
pANdADDY was the consultant producer for this impressive circus show, responsible for local production, promotion and media deals. Africa! Africa! was held on the grounds of the Johan Cruijff ArenA from October to December 2007. More than 250,000 visitors enjoyed the African spectacle in the Netherlands.
Africa! Africa! sparkles
'THIS SPARKLING CIRCUS SHOW DOES NOT DWELL ON THE TRAGIC SIDE OF AFRICA, BUT SHOWS THAT NOT ALL IS LOST ON A CONTINENT BURSTING WITH SO MUCH ENERGY'
Patrick van den Hanenberg, Volkskrant