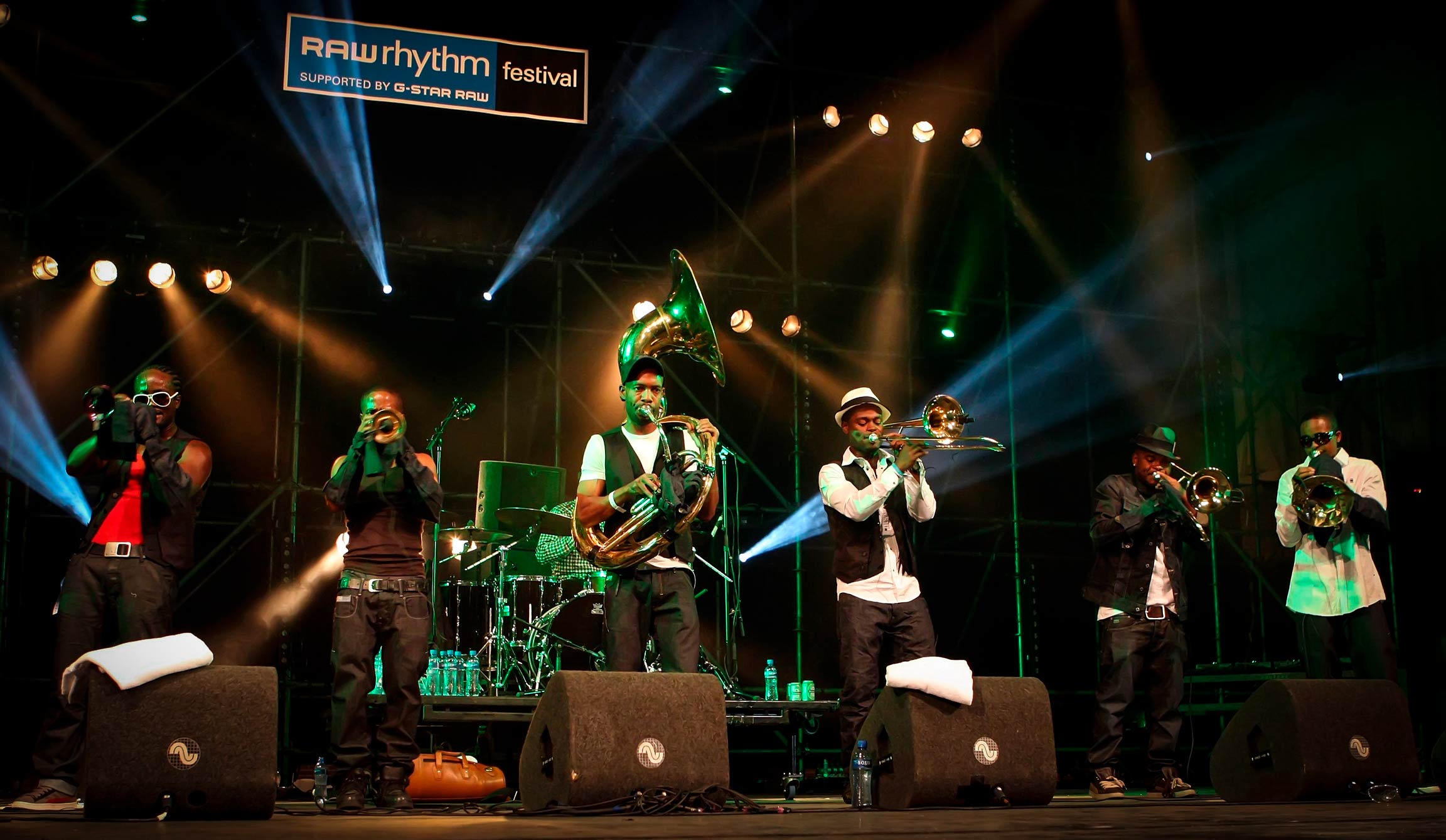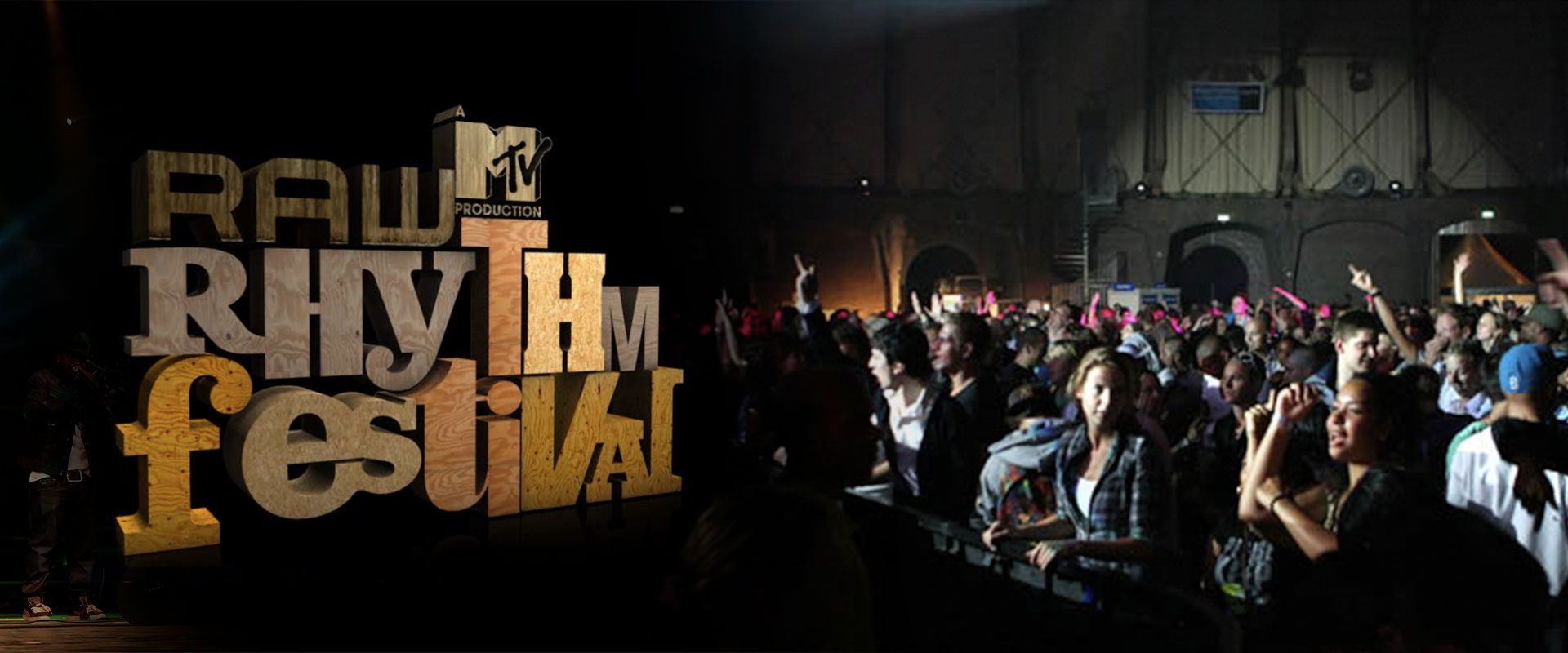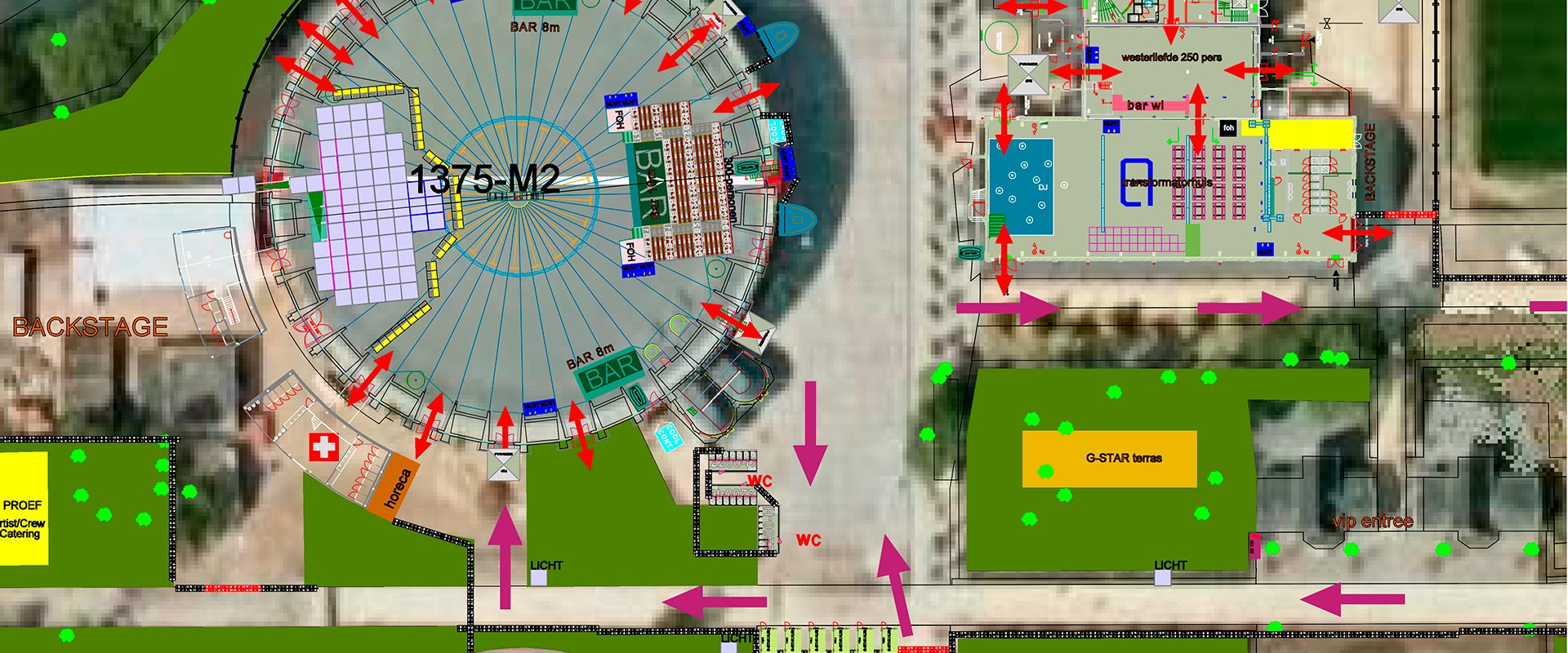 In cooperation with partner MTV Networks and clothing brand G-Star, pANdADDY brought the magic of the former DRUM Rhythm Festival back to the Westergasfabriek in 2009.
The rejuvenated RAW Rhythm Festival presented the latest trends in dance- and urban music, ranging from rap, reggae, soul, reggaeton, electronic dance, hiphop and turbo crunk.
The two day festival drew more than 5.000 visitors per day to the former gas factory-premises, and received great response from crowd and critics.